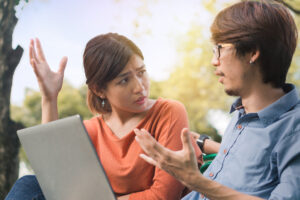 Parenting Coordinator Services in Scottsdale, Paradise Valley, & the Greater Phoenix Metro Area. Our Service Offers Efficient & Cost-Effective Resolutions to Parenting Disputes. 
Parenting coordinator services provide a channel for maintaining a sense of order and harmony in post-decree cases involving children. With the assistance of the court, two parents agree to appoint a qualified legal professional called a parent coordinator, who helps resolve conflicts and makes recommendations to the court when the two parties cannot agree. Nicole Siqueiros-Stoutner is a trained parenting coordinator and has proudly provided these services for years.
The Benefits of Parenting Coordinator Services 
Clients who request our parenting coordinator services do not have to wait for an official court hearing to settle parenting disagreements. Instead, they arrange meetings as the need arises and receive decisions much faster than the Court can generate them. This saves the parties a good deal of time and energy, and helps prevent the stress associated with a court hearing. Children benefit immensely from this service, as the parenting coordinator may take their opinion into account, as well.
Disputes Resolved Through a Parenting Coordinator May Include:
Selection of a child's school or doctor
Vaccinating a child or obtaining other disputed medical treatment for a child
General enforcement of the parenting plan
Decisions about extracurricular activities
Resentment over late pick-ups or drop-offs
Introducing children to a new partner
Resolving communication issues between the parents
Experienced Family Lawyers Who Care About Your Family
Our family attorneys at Sheldon & Stoutner are well-versed in the conflicts and issues that arise in divorce and co-parenting situations, making us exceptionally qualified to offer parenting coordinator services. Our legal professionals appear on the Maricopa Superior Court's Mental Health Roster and are trained to act as a neutrals in conflict resolution while facilitating compromise and making decisions in the children's best interests.
Contact Sheldon & Stoutner at (480) 531-1740  to learn how to enlist our parenting coordinator services.