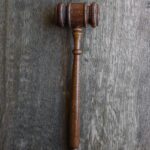 Sometimes, before a case is finalized in a final order or Decree, the parties need the Court's assistance to enter temporary (short term) orders regarding such contentious issues as the division of property and debt, exclusive use of a residence, child custody, child support, spousal maintenance, attorneys' fees,  and other issues.  Temporary orders are especially important in larger counties, like Maricopa County, in which a family law case can take many months to complete.  And, parties who are unable to agree are left in limbo waiting for a final ruling.  Temporary orders remain in place until a final decree or order is entered in a case.
To obtain temporary orders there are few different options.  In most cases requiring temporary orders, a party will file a motion or petition for temporary orders with notice requesting the Court enter temporary orders relating to the issues in dispute.  The Court will set a hearing and then the petition or motion, along with the hearing information, will need to be served on the other non-requesting party.   At the temporary orders hearing, the Court will hear evidence and enter temporary orders.  These hearings are usually shorter in length (30 minutes to an hour), but they do require ample preparation.  It is imperative you have experienced representation by a seasoned attorney because the temporary orders entered will be in place for the following months or even years while your case is pending.
On occasion, circumstances require a party to request the Court enter an emergency temporary order and to enter that order "without notice" meaning without serving the other party prior to the the Court's entry of the emergency temporary order.  Pursuant to Rule 48, Arizona Rules of Family Law Procedure, a petition for temporary orders without notice must contain specific grounds in support of the requested emergency orders.  The grounds to obtain a temporary order without notice require the requesting party to show that he/she or a child will be "irreparably injured" or "irreparable injury, loss or damage" will result to property of the requesting party.  Even though emergency temporary orders do not require formal service until after they are granted, the party or attorney requesting the orders must outline their attempts to notify the other party or explain why notifying the other party should not be required.  Following the entry of emergency temporary orders without notice, the Court will set an evidentiary hearing very quickly to address the issues set forth in the petition or motion.   Obtaining emergency temporary orders is difficult as the petition requires detailed facts and supporting information that meet the legal standard necessary to obtain these emergency orders.  The resultant hearing, which will likely be rather short, requires an attorney that can put forth a succinct, yet thorough, case which will convince the court to keep the temporary orders in place following the evidentiary hearing.
At times, temporary orders are incorrectly used to increase the cost and the unnecessary controversy in a case.   Instead, the parties in a case may be better served by negotiating a temporary agreement to handle the emergent issues instead of proceeding to a hearing for orders that wll only be in place a few months.  However, in certain cases, temporary orders are imperative, especially when children's safety is at issue.  The attorneys at Sheldon & Stoutner know when temporary orders are the only option to protect a client's children or property.  With a combined thirty plus years of experience in family law, our attorneys can competently help if and when you are faced with a family law case requiring temporary orders.
This Blog is made available by Sheldon & Stoutner for educational purposes only, as well as to give you general information and a general understanding of the law.  It is not to provide specific legal advice. By using this blog you understand that there is no attorney client relationship between you and Sheldon & Stoutner and/or the attorney author.  This blog should not be used as a substitute for competent legal advice from a licensed Arizona attorney.