By Launi Jones-S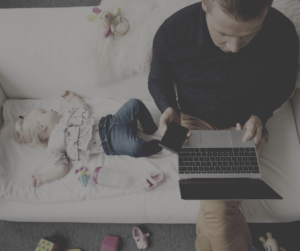 heldon, Partner at Sheldon & Stoutner
Parenting Coordination is a relatively new process that is being used throughout Arizona and in other jurisdictions across the country.  The purpose of parenting coordination is to provide a faster, less expensive, and informed solutions to disputes that occur between high-conflict parents regarding child related issues.
Parenting Coordination is a hybrid type of alternative dispute resolution process.  In Arizona, the parties must first agree that a Parenting Coordinator may be appointed by the court pursuant to Rule 74, Arizona Rules of Family Law Procedure.  Parenting Coordinators can be lawyers or mental health professionals.  However, they are required to complete certain mandatory pre-requisites before being added to a court's mental health roster.  Once a Parenting Coordinator is appointed, his or her role is to first attempt to resolve parenting disputes through mediation and by modeling or teaching appropriate and healthy co-parenting techniques and communication.  If this is unsuccessful, the Parenting Coordinator becomes an arbitrator who then must make an informed decision resolving the parent's dispute after considering each parent's positions and evidence.  Finally, a report is generated describing the dispute and addressing any agreements or decisions.
Before meeting or speaking with a Parenting Coordinator for the first time, a parent should follow all procedures and complete any requested forms.  Parenting Coordinators do charge, and most require a retainer to begin work.   Although much of a Parenting Coordinator's work can be done over the phone and through e-mail, many Parenting Coordinators prefer one of the initial meetings with a parent to be in-person.
Most importantly, whenever a parent engages with a Parenting Coordinator preparation is key to success.  To provide an example of a dispute that might go before a Parenting Coordinator: Imagine that a parent wishes to take the children out-of-town for a family event during the other parent's parenting time.  The other parent refuses make-up time and will not agree to the requested out-of-town travel.   Assuming this dispute is brought to a Parenting Coordinator, during the meeting and in all paperwork, a parent will be more successful by focusing on this issue only and presenting thoughtful reasons as to why their request is in the best interests of the children.  A parent should also be prepared to show the Parenting Coordinator all good-faith efforts made to work with the other parent to resolve the problem.   Parents should avoid focusing on issues not relevant to the dispute or general complaints about the other parent.
At Sheldon & Stoutner, attorney Nicole Siqueiros-Stoutner is a trained and experienced Parenting Coordinator who appears on the Maricopa Superior Court's Roster of Mental Health Providers.  Attorney Launi Jones-Sheldon's business: Strategic Legal Services provides one-on-one preparation services for clients who are working with a Parenting Coordinator.  Call Sheldon & Stoutner today at 480.531.1740 to learn how we can serve you as an appointed Parenting Coordinator prepare you for working with a Parenting Coordinator.
This Blog is made available by Sheldon & Stoutner for educational purposes only, as well as to give you general information and a general understanding of the law.  It is not to provide specific legal advice. By using this blog you understand that there is no attorney client relationship between you and Sheldon & Stoutner and/or the attorney author.  This blog should not be used as a substitute for competent legal advice from a licensed Arizona attorney.